2 Easy Mistakes to Avoid During Your Kitchen or Bathroom Remodel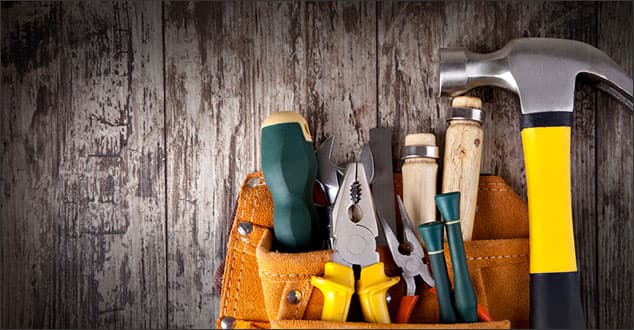 When it comes to kitchen and bathroom renovations, there are two mistakes that get made repeatedly, which can cost extra time and money.
What is so frustrating about these mistakes is that they could be easily avoided if homeowners, contractors, and sub-contractors communicate properly.
However, what if you are doing some parts of the renovation yourself? What if you're trying to be your own general contractor, coordinating between cabinet-makers, countertop installers, and plumbers – to name a few?
One reason we can't recommend a DIY renovation like this is that we know a worthy general contractor wouldn't make these mistakes.
Doing things right means doing them in the right order. However, it's easy to forget when you are in a sea of details, and you are making ten decisions every day.
Plumbing Mishaps
There are tons of potential plumbing mishaps. One you can avoid by knowing what sink or sink/vanity combination you want before your plumber comes.
Here's the scenario:
Your kitchen or bathroom has been demoed. The layout has been approved and changed, electrical and plumbing have been updated inside the walls, and drywall is done.
It's time for cabinets and sinks to be installed. You get your expensive new cabinets or vanity installed.
Unfortunately, when the plumber comes to hook up the sink, it's too low or too high for the existing plumbing.
Now you have a conundrum. You can either cut back into the walls to change the location of the plumbing or cut the back of your nice, new cabinets.
Other options might include searching for new cabinets or a new sink, but basically what you have is extra, needless expense, and more delay.
Often, the cost of changing the plumbing the right way is too high once the cabinets and countertops have been installed. So, you end up with a big hole in the back of your cabinets.
Flooring Flops
Another scenario we hate to see is when someone has installed new flooring around existing cabinets instead of underneath.
It can happen when the person in charge gets too busy, and the cabinet guys come before the flooring guys. By the time someone catches it, it's too late, or it's a significant blow to the budget.
More often, homeowners try to replace flooring themselves. If you have ever lived in an old house with this problem, you will know it.
Try getting your dishwasher replaced when someone has laid new flooring around existing cabinetry. It can't be done unless you take off your counters or remove the flooring around the dishwasher and replace it.
However, you will end up having to do that every time that dishwasher needs to be serviced.
A slightly less complicated but no less irritating problem occurs when the bathroom floors aren't placed under the vanity. Now, you will never be able to replace the vanity without also replacing the floors.
To save yourself extra expense and headaches later, always place your flooring first so that it can be under every piece of cabinetry and appliance in your house.
Bringing it Home
At Renovations Roofing & Remodeling, Inc., we want to make your next home remodel to go as smoothly as possible. If you have any questions about remodeling your kitchen, bathroom, roof, or home exterior, please give us a call today!