Garage Conversion Ideas, Tips, and Considerations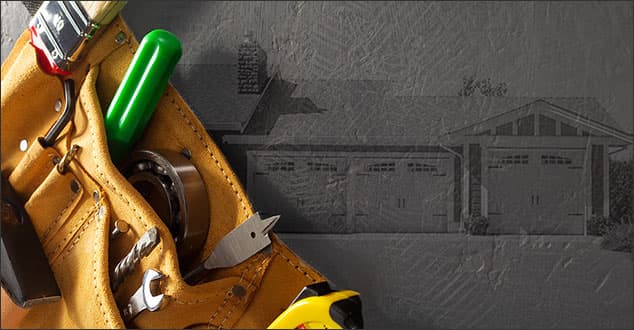 There's no doubt; garage conversions are one of the most attractive options for homeowners looking for more space in their home. If you have an attached garage and a need for more living space, you are fortunate since a garage conversion is one of the most affordable ways to add square footage to your house. 
Here are some quick pluses about turning your garage into a living space:
It's a quick turnaround, especially if you don't have to add plumbing.
It's the cheapest way to add space, by far.
The foundation, walls, and roof, plus wiring, is already in place.
There's already an entry to the house.
It often blends seamlessly with the rest of the house.
It's a great place for an expanded family room or luxury kitchen.
Before You Start a Garage Conversion
As you're eyeing that garage, planning what to do with it, there are several basic facts to keep in mind. Many of these won't be deal-breakers. However, it's good to keep in mind what your complications will be.
Parking & Storage
What will you do with your cars, bikes, gardening tools, and storage items?
The great part of an attached garage is its proximity to the warm house in the winter months. It eliminates the need to clean the snow off your car before work, and it gives you more storage space.
All of that would be gone, and how will you plan for it? This question is often foremost on homeowners' minds. Good options include: 
A garden shed for bikes and garden supplies.
A carport or detached garage elsewhere on the property.
Basement or attic space for storage.
If your garage has become the catch-all for storage that you no longer need, now might be the perfect time to go through and eliminate some unwanted stuff. A garage sale is an ideal kick-off for your new building venture.
Blending Your Garage Conversion
Another top-most concern is how to blend the new garage conversion to the rest of the house. The question often becomes what to do with the large openings for the garage doors.
You might consider large sliding doors or French doors. A conversion is an excellent opportunity to frame a beautiful, large picture window or bay window as well.
Matching siding and trim are important for making the exterior blend with the rest of the house.
Flooring
Most likely, your garage sits on an uninsulated concrete slab. It's also a few feet or inches below the floor level of the inside house – which is often the telltale sign of a garage conversion. Often, the concrete slab is slightly sloping toward the door or a drain. 
One option is to build a new floor on top of the slab, making it blend even more seamlessly with the rest of the house and masking the fact that it was a garage.
You will have to build a curb in front of where the garage door used to be to make sure there is no leaking into the new room. Sometimes, a contractor will level the floor and add radiant heat before installing the new flooring. 
Heating & Cooling
While it is sometimes possible to tie a garage conversion into the ductwork with the rest of the house, it often has to be heated and cooled independently of the house with electric baseboards, wood stoves, gas space heaters window air conditioning units.
Electrical & Plumbing
The wiring to the garage is often sufficient for the new purpose after the renovation. However, depending on how you use the space, you may need to add another 20-amp circuit for the room. A single lighting circuit for a garage doesn't cut it for the needs of a living space.
Plumbing may be the single biggest issue for a garage conversion. If your laundry room sits next to the garage, you could be in luck. Running a water supply to the new room is easy, but supplying drainage for that water can get complicated, which is why so many garage conversions don't have bathrooms. Plumbing lines often become the most expensive problem for a garage conversion. 
Garage Conversion Costs
How much does a garage conversion cost? Depending on your location and the job specifications, costs can range between $10,000 and $15,000.
Bring it Home

If you are considering converting your attached garage to living space, these considerations will hopefully help you visualize how best to use your space.
If you live in Southeast Michigan and have any questions, please call. We would love to help!