Top 10 Renovations Roofing & Remodeling Articles of 2019
The foundation of any good business is to anticipate and meet the needs of customers and potential customers. We are so thankful for our many wonderful customers, and we're also grateful for you – our readers.
Each week, we cover a topic relevant to home renovations, roofing, windows, and siding needs.
Each year, we use Google Analytics to analyze the top most visited articles from the previous year. Then, we publish these top 10 articles in one handy location to give you easy access to more relevant content.
We're always open to comments and suggestions for more topics you want to know about.
So, take a look below. Happy New Year and happy reading!
Top Renovations Roofing & Remodeling Articles from 2019
Do you ever wish you could change the look and feel of your house in one fell swoop?
Here's why changing the pitch of your roof could be the right move for you.
Does your bedroom, kitchen, or great room suffer from too little sunlight? Do you often think about adding skylights but wonder if they're worth the cost, or if they will ruin your roof?
Read on to find out if adding a skylight could be your solution.
Did you know asphalt shingles have changed significantly over the years? They aren't just flat rectangles anymore!
Not only do asphalt shingles come in many different shapes, but they also come in just about any color, size, or profile you can imagine, and they even can be made to mimic other styles of shingles.
What's underneath your roof's shingles? Plywood? Felt? Does the average person know the anatomy of his or her roofing job?
One of the most critical facets of a new roof is this layer of protection called ice and water Shield.
Read on to find out all about it.
Questions everyone wants to know as they're selling their house: how much can I get for my house? What things do I have to replace before I try to sell it? What are the most critical components? And, will I get my money back in the sale?
This guide should help you consider all the factors.
We've all heard our handy dads, uncles, cousins, and friends tell us it's just fine to put a new layer of shingles over the old roof and call it a day.
However, is that really true? Many people want to know since it can make a big difference in the price of the job.
Read on to learn more.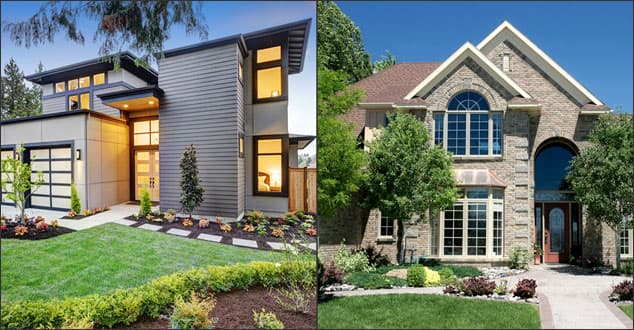 Most buildings built with flat roofs were made to be that way. It's not always possible to change the architecture of your roof, but it can dramatically alter the style and function of your house or building.
This article outlines the primary considerations in a renovation like this.
Michigan winters can be brutal on your roofs and gutters, not just your energy bills. Sometimes, we get such a buildup of ice and snow that you may be tempted to get up on your roof to remove an ice dam or thaw a frozen gutter to prevent one.
Here's why that's a bad idea and what to do instead.
Roof overhangs, or deep eaves, can give your house a visual boost and direct water away from your foundation. These things, along with many others, speak to the desirability of adding a roof overhang on your next roofing job.
Many Americans love the iconic light-hanging scene from the movie "Christmas Vacation." However, that doesn't mean they want to be in the same dangerous position as Chevy Chase. Not to mention stapling things to their shingles (please, no!).
Here's a handy guide on how to properly hang Christmas lights without threatening your life or damaging your roof!
Bringing it Home
We hope you have enjoyed this round-up of top renovations & roofing articles from 2019. We also hope that 2020 is a fantastic year!
Do you live in Southeast Michigan? Please let us know if you have any questions. We would be honored to help!